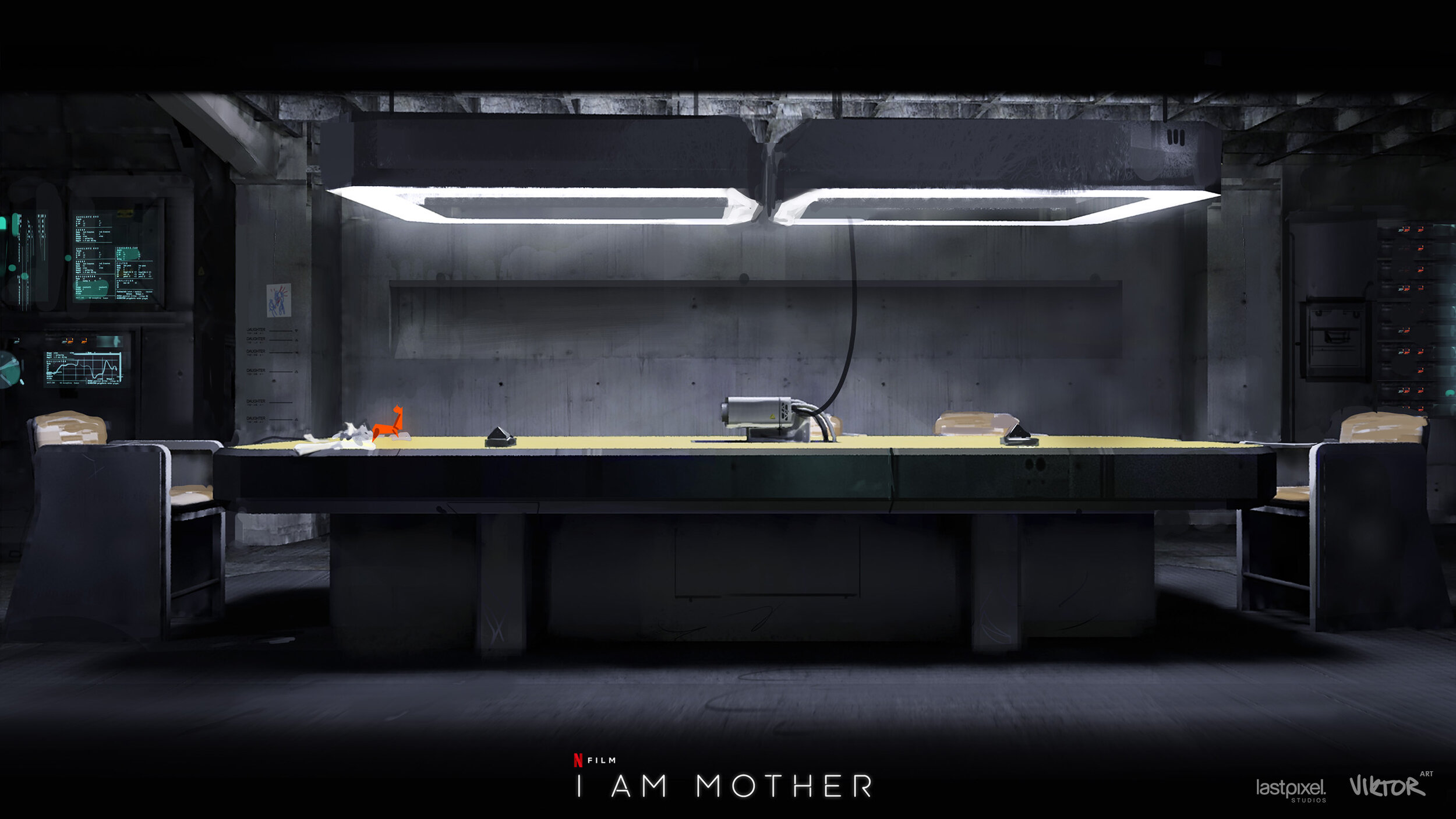 Early version of the dinnertable. Trying out a design that didn't work, that of a strategic table.
A colder, simpler table similar in aesthetics to that of bunk-beds.
Final version of Mother's dock in my design process. Set building then did their magic with the restrictions they had to create what ended up in the film.
Mother's dock scary lighting version.
Daughter's bunk bed located in the main room. Here she had also taken a modular piece from the room's storage system.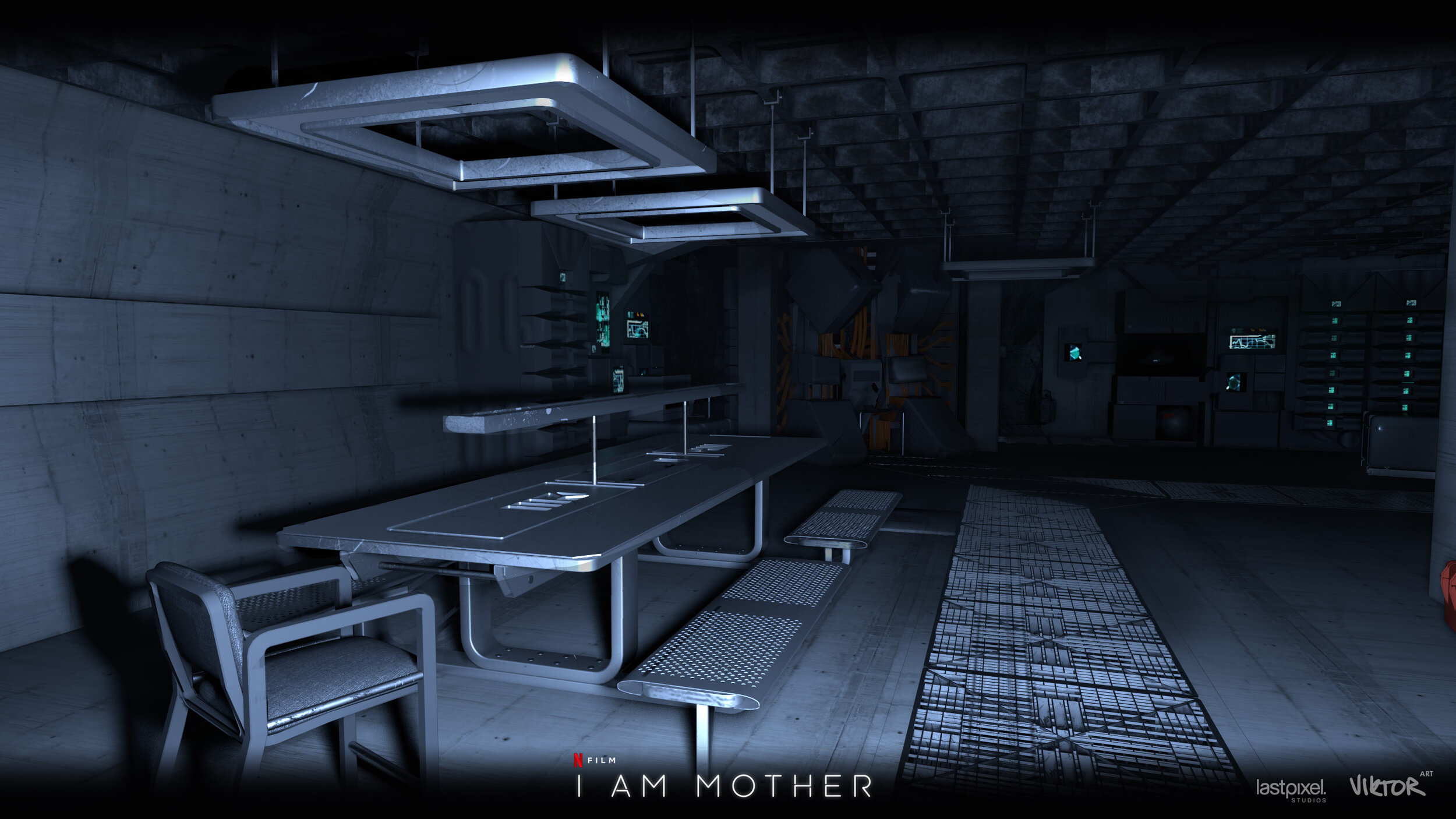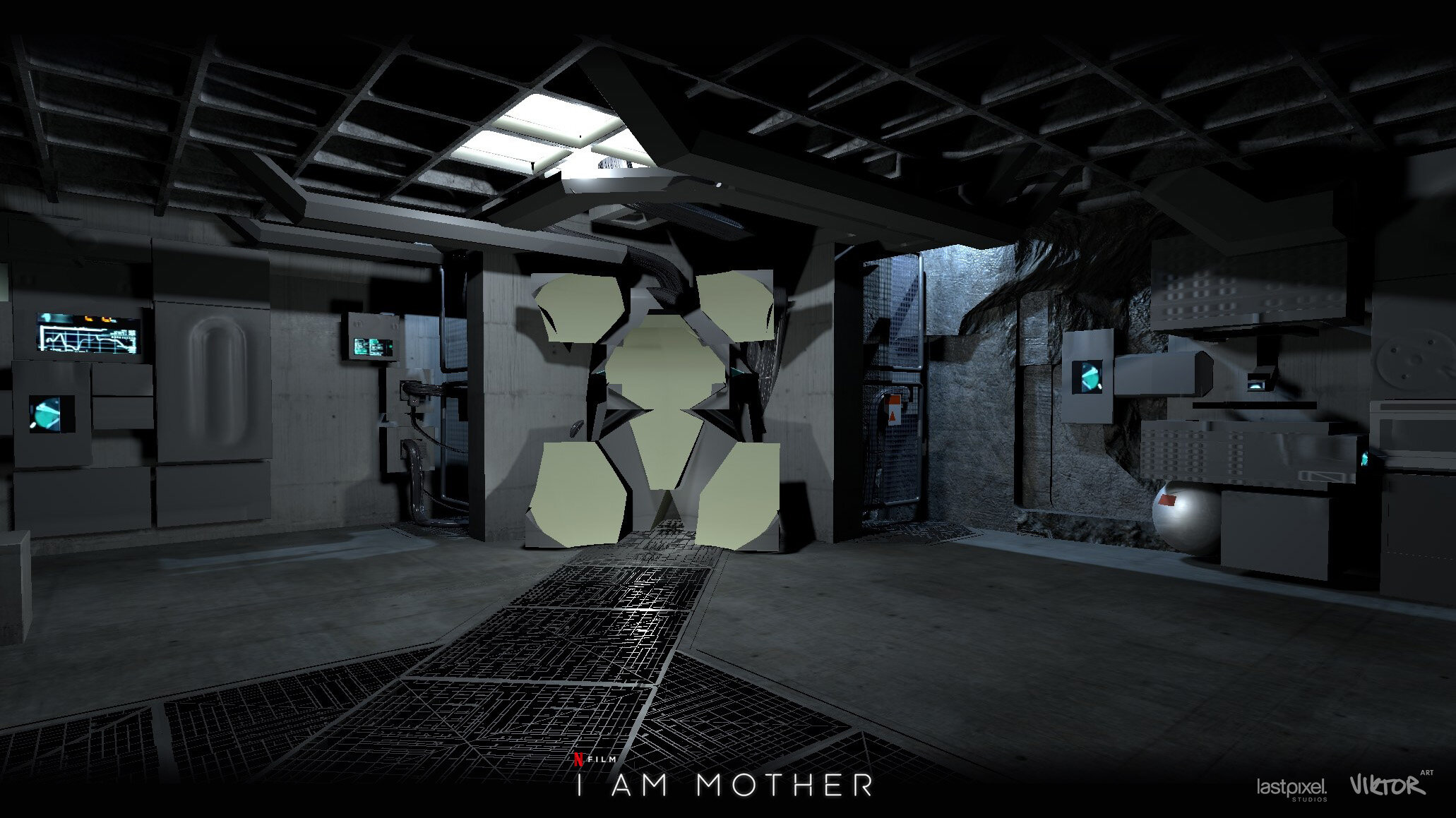 Earlier version of Mother's dock